Temporary Access Pass [Public Preview]
Temporary Access Pass is a game-changer that completes the end-to-end passwordless onboarding experience for your users.
Microsoft created Temporary Access Pass to address many of your passwordless account onboarding and recovery scenarios.
For a user to truly be passwordless, they shouldn't know or use their password, and instead use passwordless authentication methods and recovery if they lose their authentication devices.
Temporary Access Pass is a time-limited passcode that allows users to register passwordless methods authentication and recover access to their account without a password.
Integration
Go to Azure AD > Security > Authentication methods
Click on Temporary Access Pass
Click on Yes on the Enable section
You can can target all users or specific users or groups
You can edit the general settings of the features to change lifetimes, length of the passcode and if the passcode will be used only one-time
Click on Save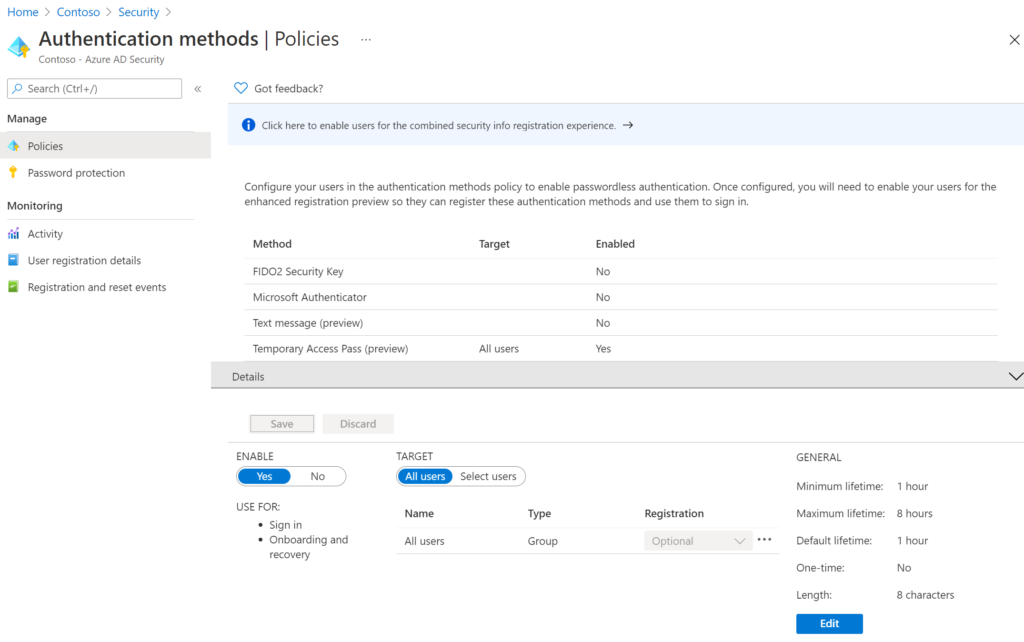 The new user authentication method page allows a privileged authentication administrator and an authentication administrator to create a Temporary Access Pass for a user.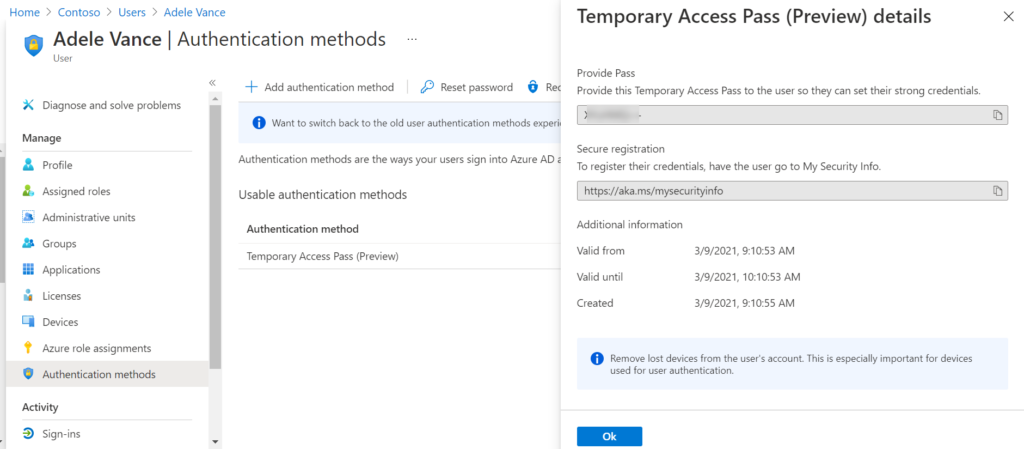 Once a user has a valid Temporary Access Pass, they can use it to sign in and register a FIDO2 key from the My Security Info page or register for passwordless phone sign-in directly from the Authenticator app.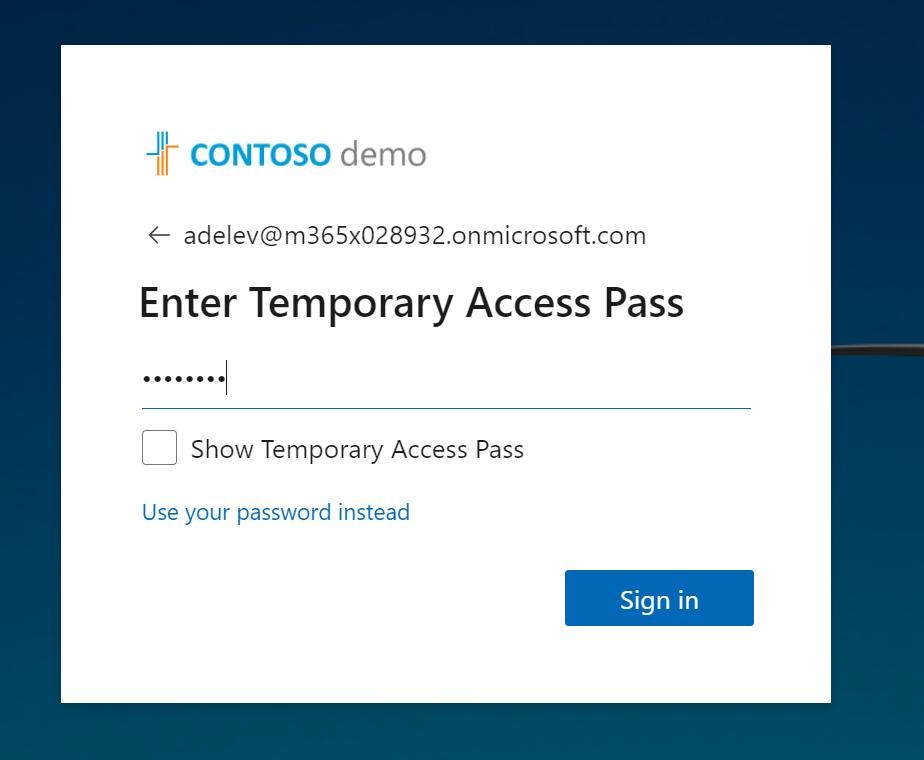 Source
You can learn more about how to configure Temporary Access Pass in documentation.