Customization of quarantine notification
Microsoft is making it possible for you to customize quarantine notifications with your organization logo, custom display name, and a custom disclaimer.
When this will happen
Microsoft will begin rolling this out at the end of July (previously mid-July) and expect to be complete in September.
How this will affect your organization
Example of custom logo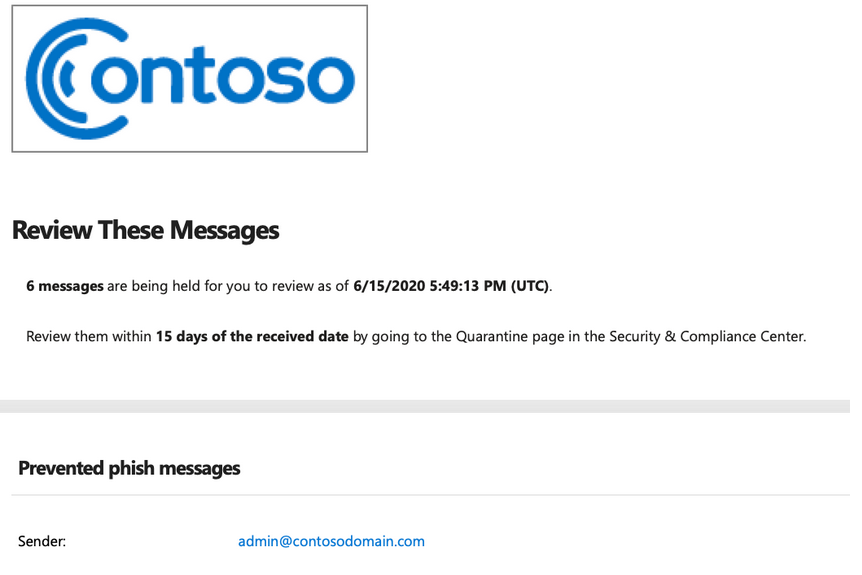 Example of custom disclaimer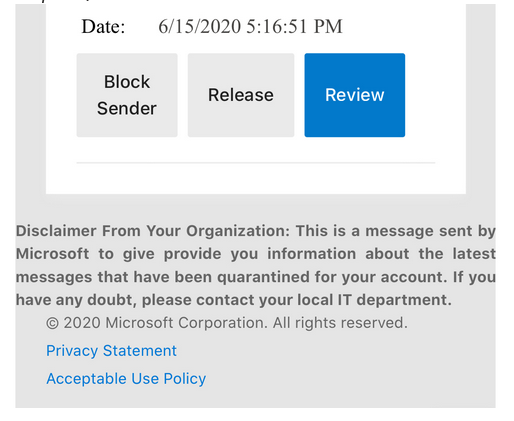 What you need to do to prepare
Admins will be able to enable these features through a new quarantine policy cmdlet and later through a new quarantine user interface.
A documentation for the new quarantine policy will be soon available.