Microsoft Defender ATP for Linux [General Availability]
Today, Microsoft announced general availability of Microsoft Defender Advanced Threat Protection for Linux!
Supported platforms
RHEL 7.2+
CentOS Linux 7.2+
Ubuntu 16 LTS, or higher LTS
SLES 12+
Debian 9+
Oracle Linux 7.2
Prerequisites
Microsoft Defender ATP for Linux requires the Microsoft Defender ATP for Servers license
Integration
You will need to dowload the package from the Security Center portal :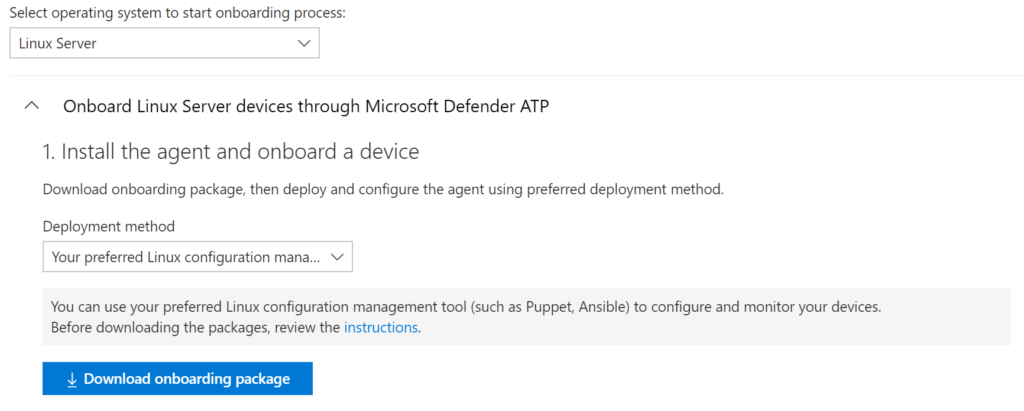 You can use your Linux configuration management tool (such as Puppet, Ansible) to configure and monitor your devices.
Features
This initial release delivers strong preventive capabilities, a full command line experience on the client to configure and manage the agent, initiate scans, manage threats, and a familiar integrated experience for machines and alert monitoring in the Microsoft Defender Security Center.
Source
https://techcommunity.microsoft.com/t5/microsoft-defender-atp/microsoft-defender-atp-for-linux-is-now-generally-available/ba-p/1482344